Comprehensive Dentistry in Central City, NE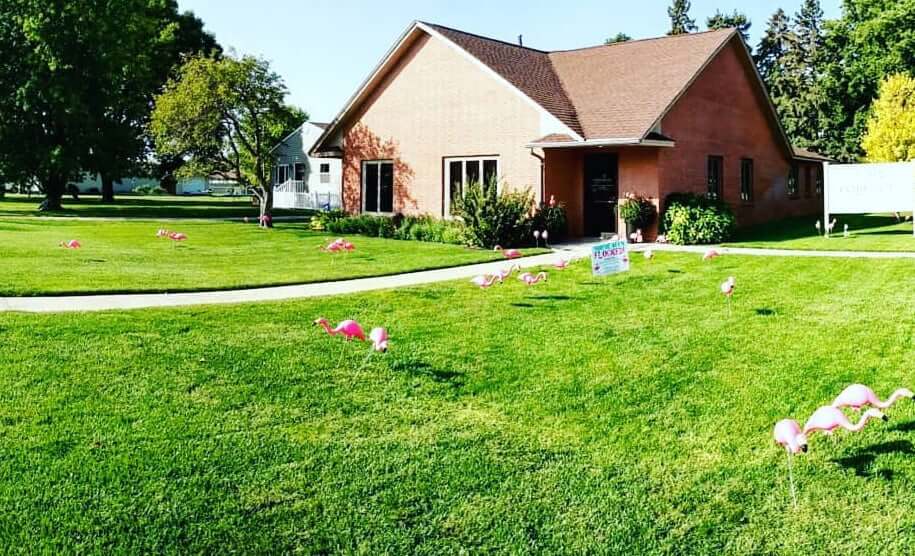 If you're in search of a dental home in Central City, The Dentist is here for you.
With a friendly team, cutting-edge dental technology, and a full suite of services, we're confident that we'll meet your dental needs. Our goal is to deliver the highest standard of dental care to all of our patients. Read on to learn more about the team!

Contact Us
Hours:
Monday-Thursday: 7-3:30
Friday: 7-2
Meet Your Central City Dental Team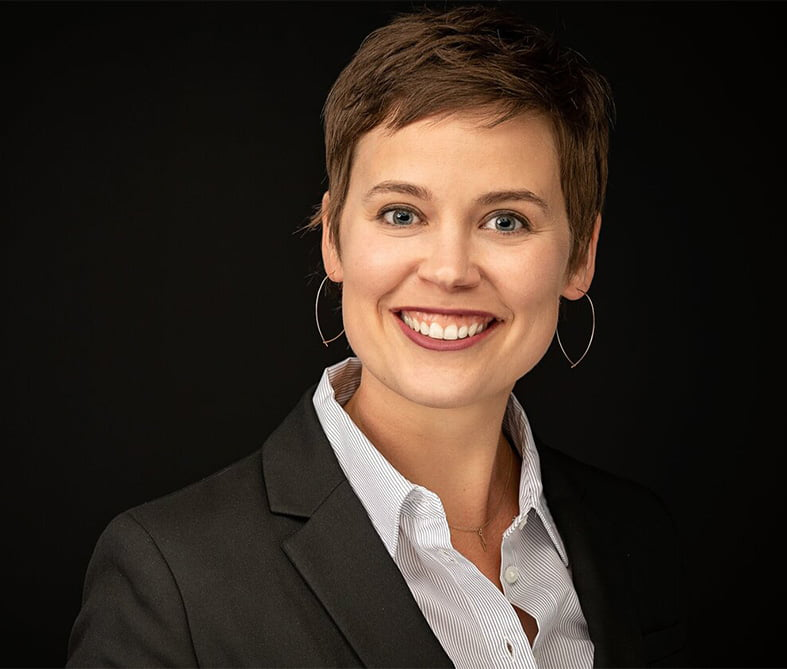 Kristen Hermansen-Ryan DDS, MAGD
Dr. Ryan is a Central City graduate, attended undergrad at UNL, and graduated with her dental degree from UNMC College of Dentistry. Since graduation, she has sought out continuing education to enhance the level of dentistry that she provides to patients. Dr. Ryan received her Fellowship in the Academy of General Dentistry in 2014, and then Mastership in July 2017. She has also studied with Progressive Orthodontics, Geneva Dental Institute of Sacramento, American Academy of Facial Esthetics, Spear Education, and the Misch Implant Institute.
Dr. Ryan and her husband, Nick, have three children and one other business, Prairie Creek Vineyards, in downtown Central City. You can catch Dr. Ryan waiting tables there on Friday nights. Dr. Ryan is involved in her community, serving on the Archer Credit Union Board of Directors and the Merrick Foundation Board. In previous years she served on the Merrick County Economic Development Corp Board and the Central City Area Chamber of Commerce. Professional associations include American Dental Association, Nebraska Dental Association, and the Academy of General Dentistry.
She generally has little free time, but when she gets a chance, she takes off for the mountains. Backpacking, camping and fly fishing are passions that shape her escape. Her son says she makes the best cinnamon rolls in the whole wide world and she is someone to be reckoned with in a pumpkin carving contest.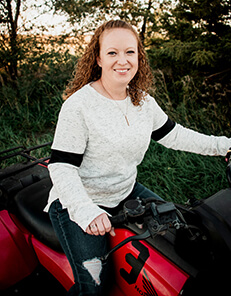 Emily
Swartz Dental Assistant
Emily is a Dental Assistant, and has been with our office since 2018 with five years prior experience. She has received her "5 Star Certification" from The Scheduling Institute's patient care program. She is also currently pursuing her Certified Dental Assistant Certificate, as well as her Dental Assistant License. Emily currently is licensed in Dental Radiography and Coronal Polishing. She resides in Grand Island with her husband and three daughters. Outside of work she enjoys the outdoors, going on adventures, a good book and spending time with her family. She fooled everyone into thinking that she was the quiet one.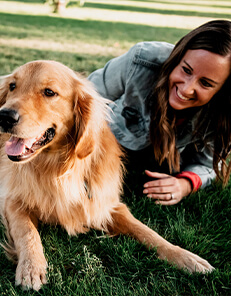 Mandy
Perdew Patient Care Coordinator
Mandy is a Patient Care Coordinator, where she is committed to every patient having an exceptional experience with our office. She is currently training with The Scheduling Institute and has received "5-star Certification" in their patient care program. She enjoys spending time with her family, which include her husband and 4 children. Sports, outdoors, and coffee are a few of her favorite things. She does not enjoy randomly being scared to death by her coworkers.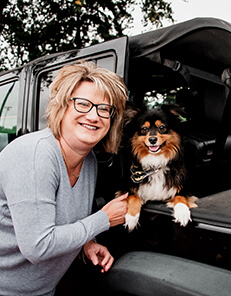 Teresa
Dental Assistant
Teresa is a Dental Assistant. With her steady hands she can handle any sharp instrument and suck up spit in a flash in any drowning patient. Teresa has 12 years of experience as a dental assistant with everyday being a "new day" and just when she thinks she has seen it all… nope!
Teresa is a native of Fullerton, in which she raised 2 kids: Kelsey, who is also a dental assistant in Lincoln and Trey, who is a farm hand on the family farm. Teresa's family also consists of a Mini Australian Shepherd named Cash who likes snacks and Jeep rides.
In Teresa's spare time she enjoys cruising in her Jeep, kayaking, golfing, mostly anything outdoors. Not only is Teresa known for her sarcasm & wittiness, she can make a fantastic balloon animal or sword- just ask her.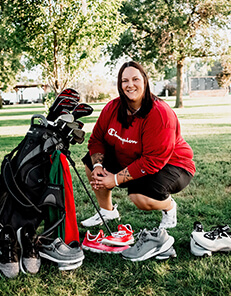 Whitney
Dental Assistant
Whitney has been a Dental Assistant with us since December 2020. While assisting Dr. Ryan, she helps the patient feel comfortable and is always willing to lend a helping hand.
She has received her Dental Radiography Certificate and is working towards a Coronal Polishing Certificate.
In her spare time, Whitney loves spending time with family, golfing, and just enjoying life and having a good time. In the office, you can also find her making coworkers laugh, and/or scaring them. (She believes they scare too easily). Whitney's favorites include iced coffee or a fountain Dr. Pepper. She has a quiet personality, but a fun and outgoing perspective in life.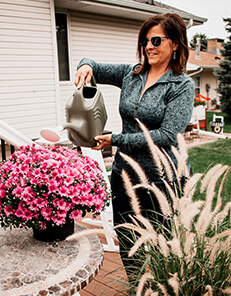 Laurie
Patient Care Coordinator
Laurie has been smiling & greeting many of our patients for over 31 years as a Patient Care Coordinator. Her knowledge of dentistry has grown over this time, from being cross trained for chairside assistant, to receiving her certificates for administering nitrous and taking x-rays, along with many changing office computer programs. She enjoys the challenge of reports and researching the new programs. Her & husband Ed have been married over 37 years and they have a son Brad & wife Stephanie, they have three kids (Eva, Ruby & Silas) and a daughter Megan & husband Ken that are newly married in April 2021. Ed & Laurie also sponsor a young man Isaac in Zimbabwee Africa since he was 18 months and is now in his last year of high school. From volunteering @ dental mission of mercies, you may also see her outside working in their yard or planting lots of flowers & gardening! She enjoys, bike rides, watching westerns, traveling, Rv'ing and playing with the grandkids! If you need any flavor of homemade angel food cake, give her a call! Once you come thru our doors, you are a part of our dental family!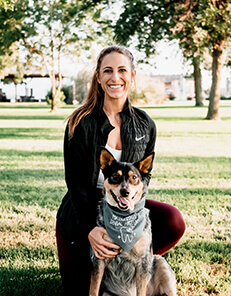 Liz
Dental Hygienist
Liz graduated from UNMC College of Dentistry with a Registered Dental Hygienist, B.S Degree and also obtained an Associates of Science Degree from SCC. She is currently certified in providing expanded functions in her career as a hygienist to provide the best care for patients.
Liz grew up on a farm around Imperial, Nebraska and has, in the last two years, moved to Shelby with her fiance. They are due to get married on December 18, 2021 and couldn't be more excited for this new adventure. One of her most prized possessions is her dog, Clyde. Clyde and Liz love going for outdoor runs/walks, working out, running errands, farming, and both enjoy frequent stops at the Dairy Queen for treats. Liz is so blessed to have a large family that has given her the opportunity to grow up on a farm. She cherishes her family and can't wait to begin a family of her own once she gets married. She can be found fantasizing about going to the beach or trying to get a good workout in with her dog in her free time. She also loves quality time with her fiance and they take every opportunity to travel and create memories while trying something new.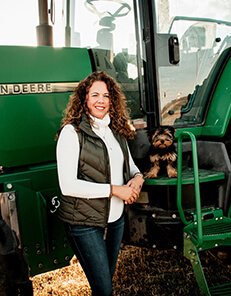 Wendy
Wendy has worked in dentistry since 2002. She has worn many hats in the dental field. She began her dental career as an Insurance Consultant and Scheduler. From there, she moved on to Front Office Manager for four years until returning to school for Dental Hygiene. While finishing the Dental Hygiene program, she worked part time as a Dental Assistant for three years. Upon graduating from CCC- Hastings in 2009, she worked three years extensively in periodontal disease for a specialty office in Lincoln. Wendy has been our Lead Hygienist since she moved back to her home town to raise her family in 2012 and is currently working on getting her Public Health License.
Born and raised in Merrick County, she lives on an acreage outside of Archer near her family farm. Agriculture has always been a big part of Wendy's life. Growing up on the farm she enjoyed riding horses, raising cattle, and helping her dad on the farm. She is thankful to raise her kids, Clayton and Caleigh, with the same opportunities.
In her spare time, Wendy enjoys working on her acreage whether it's mowing, gardening, or turning something old into newly refurbished. She also enjoys chasing Caleigh around softball fields and anything outdoors with Clayton. Other interests include riding four-wheelers, kayaking, or hiking. She loves going on long drives with Ryan and their pup "Lil'dog" to visit different cities historical districts and hotels full of architecture. Last but not least, she loves Indian food and her old Country music vinyl collection.